Breast Augmentation Before and After Gallery
Welcome to our Breast Augmentation Before and After Gallery, we proudly showcase the incredible transformations achieved by our skilled surgeons.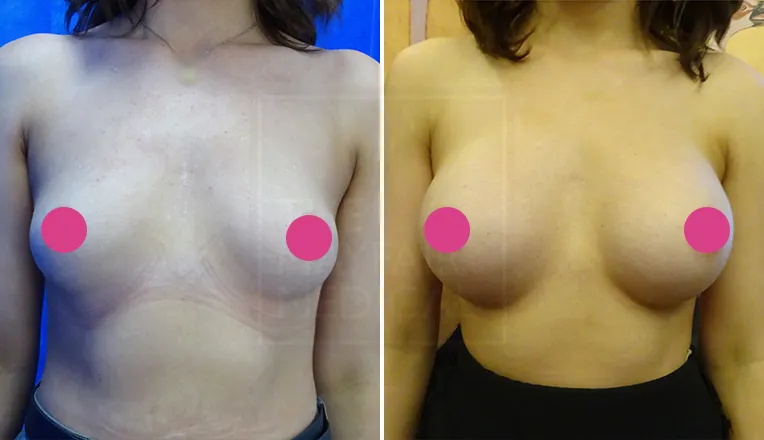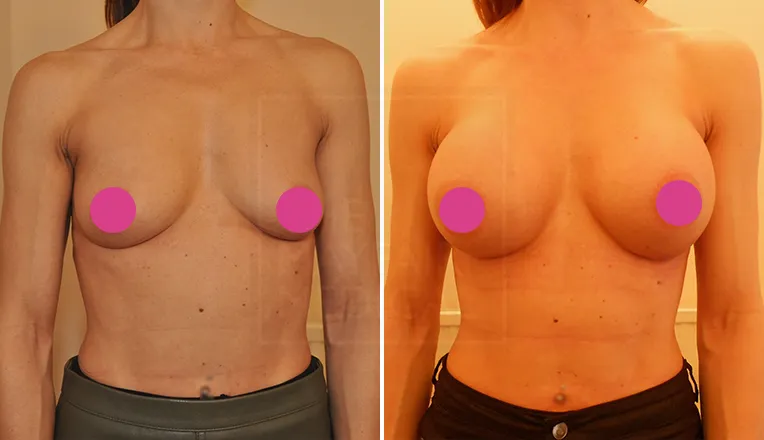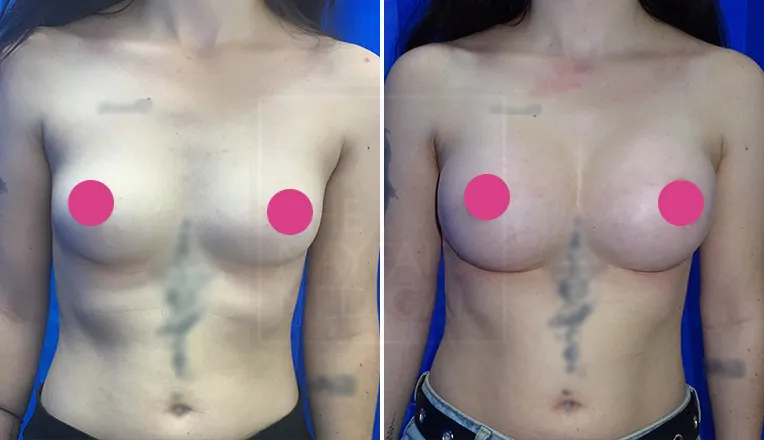 Before and After Breast Augmentation Photos
We understand that breast augmentation is a significant decision, and we believe that providing visual evidence of the results can be instrumental in helping our patients make informed choices.
In respect for our patients' privacy, we have chosen not to publish all patient photos publicly. However, we invite you to schedule a consultation with our expert breast surgeon, where you will gain access to an extensive collection of breast enlargement before and after photos.
During this personalized consultation, you can discuss your goals and share relevant results to help you make an informed decision about your breast augmentation journey. Please click here to book your consultation and explore the possibilities.
Breast Enlargement Transformations
Our gallery presents a diverse range of breast augmentation cases, featuring real patients with varying body types, ages, and desired outcomes.
We are committed to individualized care and tailor each procedure to meet our patient's unique goals. As you browse through the gallery, you'll find a collection of stunning boob jobs before and after images that showcase the remarkable improvements achieved through breast augmentation.
Respecting Patient Privacy and Consent
We deeply value the trust our patients place in us and respect their privacy above all else. All before and after photos displayed in our gallery have been used with the express consent of the patients involved.
We are immensely grateful to those who have chosen to participate in our gallery, as they have graciously allowed us to share their transformation stories to inspire others.
Disclaimer: Individual Results May Vary
It's essential to remember that every patient's body is unique, and individual results may vary. While our gallery showcases successful outcomes, it is crucial to understand that the procedure's results are specific to each patient's anatomy, healing process, and surgical approach.
During your personalized consultation, our experienced surgeons will thoroughly discuss your goals, conduct a comprehensive evaluation, and develop a customized treatment plan to ensure the best possible results for you.
If you're considering breast augmentation in London, we encourage you to take the next step and schedule a consultation with our esteemed surgeons. During this appointment, you'll have the opportunity to discuss your desires, ask questions, and gain a deeper understanding of the procedure and its potential benefits for you.