Medically reviewed by
Mr Shivram Singh
Consultant Plastic, Reconstructive & Hand Surgeon
Last Reviewed June 12th 2023
What Is a Blepharoplasty?
Also known as eyelid surgery, blepharoplasty is a surgical procedure that focuses on removing excess skin from the eyelids. As you age, your eyelids stretch and the muscles that support them weaken. This results in excess fat and skin, which can gather on the upper and lower eyelids, altering the way you look.
Excess fat and skin on the eyelids can also reduce your peripheral vision and limit your visual field. As such, blepharoplasty doesn't only allow your eyes to look younger and more vibrant, but it can also reduce vision problems related to excess skin or fat. Blepharoplasty UK is the best way to reduce droopy eyelids, hooded eyelids, and eye bags to look more youthful and less tired.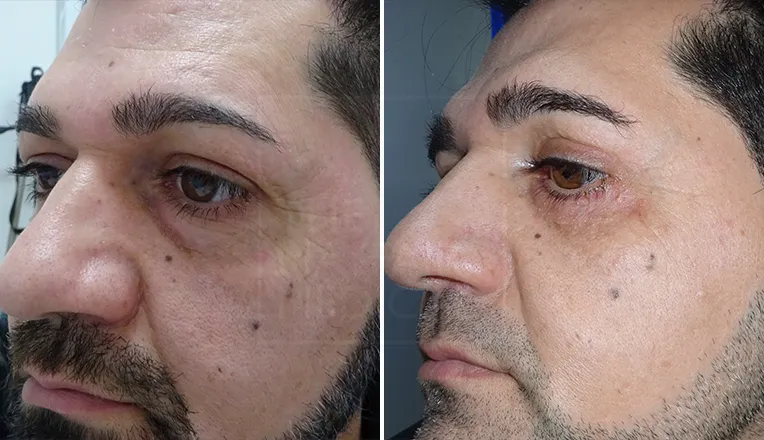 Blepharoplasty At A Glance
Blepharoplasty has become quite popular among men and women who want to look more youthful and rejuvenated. It's a short, simple procedure that's highly effective and it requires very little downtime. The benefits aren't only aesthetic, they're also psychological.
So, people choose blepharoplasty UK when they want to:
Recover the natural contour of their upper eyelid, which is loose or sagging

Improve their vision, which is impaired by excess skin

Remove fatty deposits to get rid of puffiness

Get rid of bags under their eyes

Reduce fine wrinkles around the eyelids

Remove excess skin

Get rid of drooping eyelids
Also known as an upper eyelid lift, this surgery procedure consists of removing loose skin folds and fatty deposits sitting over the upper eyelids, making you look tired. Upper blepharoplasty will allow you to recover a more youthful appearance.
Lower blepharoplasty UK removes excess fat and skin from the lower eyelids to treat drooping lower eyelids, under-eye circles and bags, and fine wrinkles. This surgery procedure offers a more refreshed look to the entire face.
Combined blepharoplasty, also known as quad blepharoplasty, removes excess skin and fat from both the upper and lower eyelids. It offers a fuller transformation because it makes your eyes (and therefore your face) look completely rejuvenated after one procedure.
Who Is Blepharoplasty for?
Blepharoplasty is best for individuals in their 30s or older, who want to achieve a more rejuvenated look. Patients must enjoy good health and have no additional eye conditions to qualify for this surgical procedure. If you have any kind of eye disease, thyroid disorders, cardiovascular or circulatory disorders, or diabetes, you must disclose that during the consultation.
The blepharoplasty price in the UK averages between £2,000 and £6,000. It's also important to factor in the cost of the preliminary and follow-up consultations, as well as aftercare expenses. If you'd like a quote from The Mayfair Medical, contact us! Call 0800 840 0011.
What to Expect from Your Blepharoplasty Journey
We want you to be fully familiar with the blepharoplasty journey we've created for you at The Private Clinic, so here's a summary of all the stages:
The first stage is all about meeting your surgeon in a preliminary consultation. During this time, the surgeon will explain the procedure and the risks or complications. They will also explain what the recovery process will be like and the necessary aftercare.
Of course, this is the time for you to express clear expectations and the surgeon will discuss possibilities based on your ageing profile. Your fitness for surgery and medical history will also be assessed. Once you're cleared, you will have the option to proceed with the surgery or wait two weeks to think things through.
Pre-Operative Consultation
Once you decide to go ahead with your blepharoplasty, you will have a final, pre-operative consultation before the procedure. You will also be asked to do the following before admission:
Stop smoking 6 weeks before the procedure because smoking causes a higher risk of complications and slower healing.
Stop taking aspirin or any medication that contains it one week before the blepharoplasty.
Stop consuming any food or drink 6 hours before the procedure, except for small sips of clear liquids 2 hours before admission.
On the day of your blepharoplasty, you should get to the clinic at least an hour before your scheduled procedure. During this time, a nurse will take your blood pressure and vitals, you will meet your anesthetist, and the surgeon will make the mark-ups.
You will be placed under general anesthetic for 30 minutes to 1 hour. After it's done, you will have a couple of hours to recover in one of our rooms. You will be checked by our nursing team and once your initial recovery is successful, you will need a friend or family member to pick you up from the clinic.
Our nursing team will be on call and available 24/7 after you leave the clinic. They will help you be comfortable and control pain until you're fully recovered. Additionally, they will be there to answer any questions you may have about aftercare and recovery.
Blepharoplasty recovery is quite easy and fast. Swelling will go down in just a few days and you should take at least a week to rest, no work or any physical activity. Also, you should avoid UV light for 2 to 4 weeks as this will help the scarring process.
After one week, you should come into the clinic to get checked by the nursing team and discuss anything you need to. Then, the final check-up with the surgeon will happen after 6 to 8 weeks. Follow all the recommended steps to make your recovery as fast and smooth as possible!
Blepharoplasty UK is a simple procedure but all surgery has risks, such as:
Bleeding
Infection
Eye irritation and dryness
Noticeable scarring
Skin discoloration
Temporary blurred vision
Eyesight loss (very rare)
Difficulty shutting your eyes
Need for follow-up surgery
Our Expert Blepharoplasty Surgeons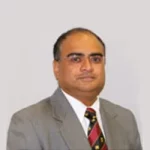 Consultant Plastic, Reconstructive & Hand Surgeon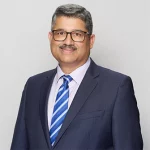 Consultant Plastic Surgeon
Blepharoplasty Before and After Results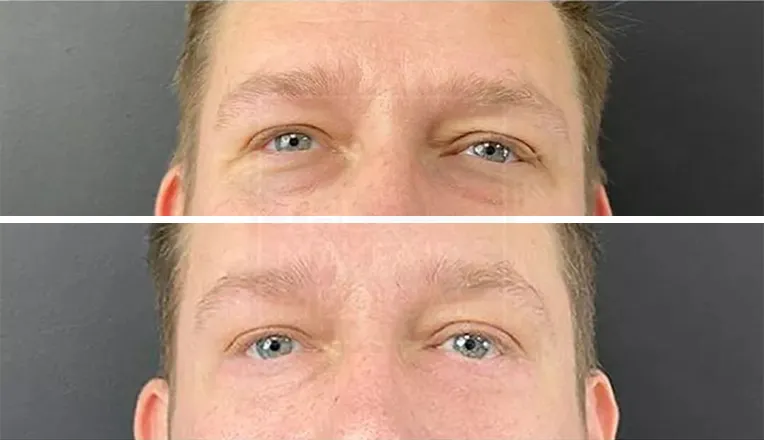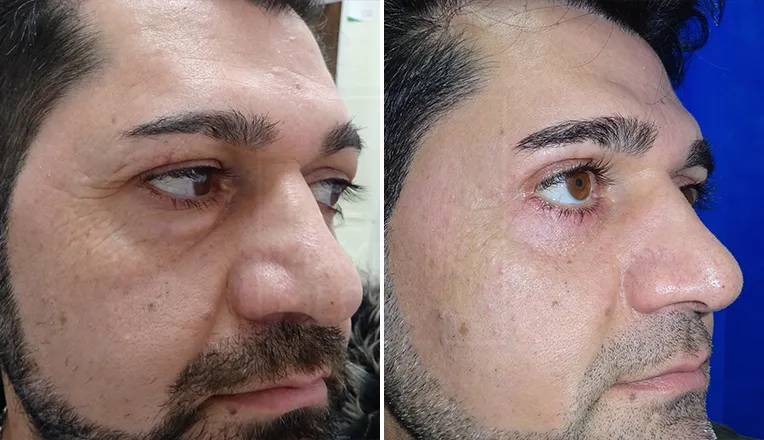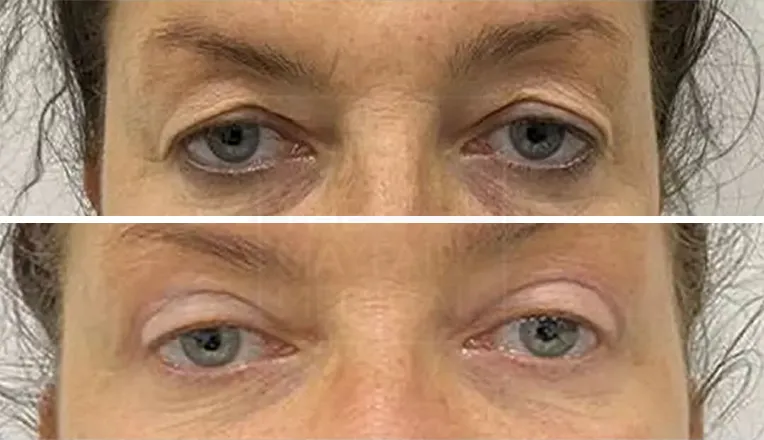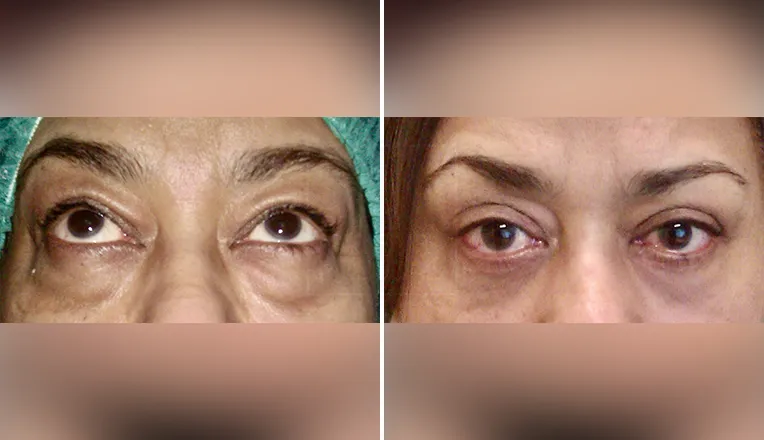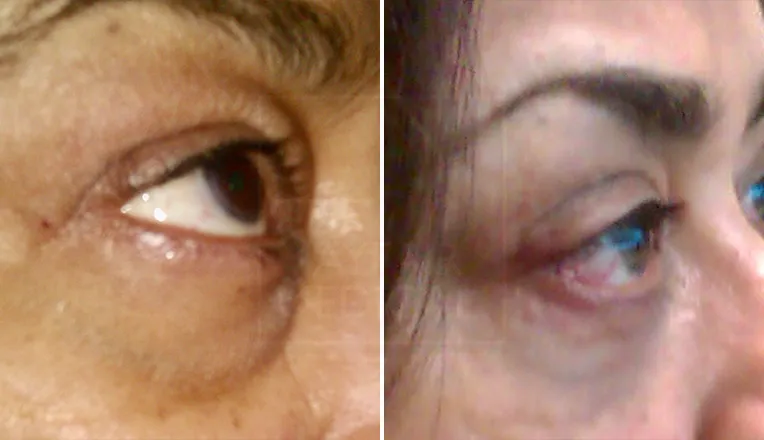 Book a Free Video Consultation