Medically reviewed by
Mr Shivram Singh
Consultant Plastic, Reconstructive & Hand Surgeon
Last Reviewed June 12th 2023
Liposuction is a surgical procedure that removes excess fat deposits from specific areas of the body using a cannula inserted through small incisions. The fat is suctioned out of the body using a powerful vacuum or syringe attached to the cannula. It is usually performed under local or general anesthesia and can be used to contour various body parts such as the abdomen, thighs, hips, arms, and neck.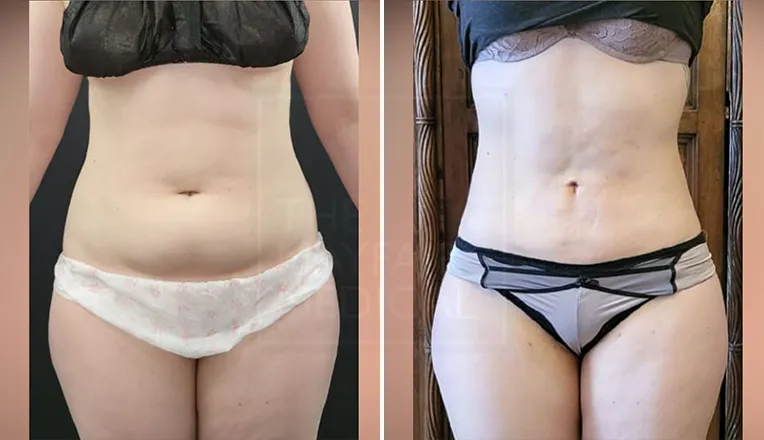 Liposuction London At A Glance
People may choose liposuction for various reasons, including:
To remove stubborn fat deposits that do not respond to diet and exercise.
To improve body contour and proportion by removing excess fat from specific areas.
To treat conditions such as lipomas (benign fatty tumors) and gynecomastia (enlarged male breasts).
To enhance self-confidence and self-image.
It is important to note that liposuction is not a weight-loss procedure and is not a substitute for a healthy diet and exercise. It is best suited for individuals close to their ideal body weight and have good skin elasticity.
Who is the Ideal Candidate?
The ideal candidate for liposuction is someone who:
1. Is in good overall health and has no medical conditions that would increase the risks of surgery.
2. Has realistic expectations about what liposuction can and cannot accomplish, and is committed to maintaining a healthy diet and exercise routine after the procedure.
3. Has areas of excess fat that have not responded to diet and exercise, and would like to improve their body contour.
4. Has good skin elasticity, which will help ensure that the skin will adjust to the new body contour after fat removal.
5. Is within a healthy weight range, with a BMI (body mass index) of 30 or less.
6. Is a non-smoker or is willing to quit smoking for a while before and after the procedure.
Liposuction may also be unsuitable for individuals with certain medical conditions, such as bleeding disorders or certain skin conditions.
Liposuction Cost and Finance
The cost of liposuction in the UK can vary depending on factors such as the amount of fat to be removed, the technique used, the surgeon's experience, and the location of the clinic.
Common Body Areas for Liposuction
Calf and ankle liposuction procedure can help to remove excess fat from the lower leg area. This procedure is ideal for individuals who have struggled to reduce fat in these areas through diet and exercise alone. The goal is to create a more defined, streamlined contour for the calves and ankles.
Abdominal or Tummy Liposuction
Tummy liposuction, also known as abdominal liposuction, involves the removal of excess fat from the abdominal area to improve its shape and contour. Tummy liposuction can be an effective option for individuals who have stubborn pockets of fat in the abdominal area that are resistant to diet and exercise, and for those who wish to improve the appearance of their abdomen.
Arm liposuction is a cosmetic procedure that can address excess fat in the underarms which may resist diet and exercise. In addition, it can help improve the appearance of loose, hanging skin that may develop on the underside of the upper arm due to aging, weight loss, or weight gain.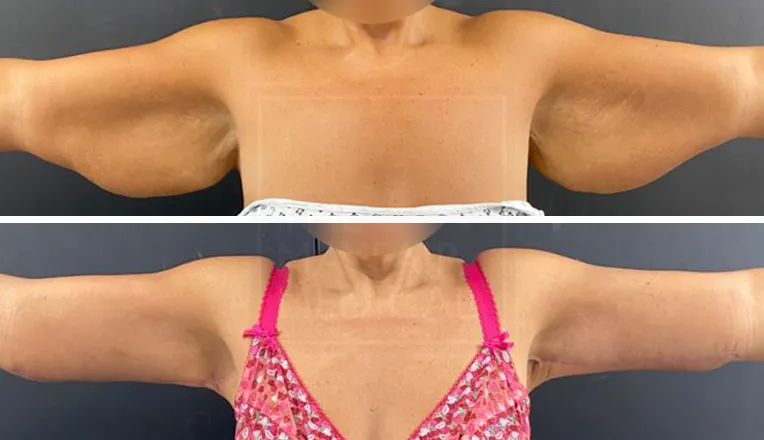 Back liposuction is a minimally invasive procedure designed to remove excess fat from the back. Both men and women often experience issues with stubborn pockets of back fat that may not respond to diet and exercise. This can affect self-confidence and clothing choices. However, back liposuction can help to address this issue.
Excess fat below the chin, commonly referred to as a double chin, can disrupt the natural contours of the face and make a person appear older or less healthy than they really are. Chin liposuction is a cosmetic surgical procedure that involves the removal of excess fat from the chin and neck area to create a more defined and youthful appearance.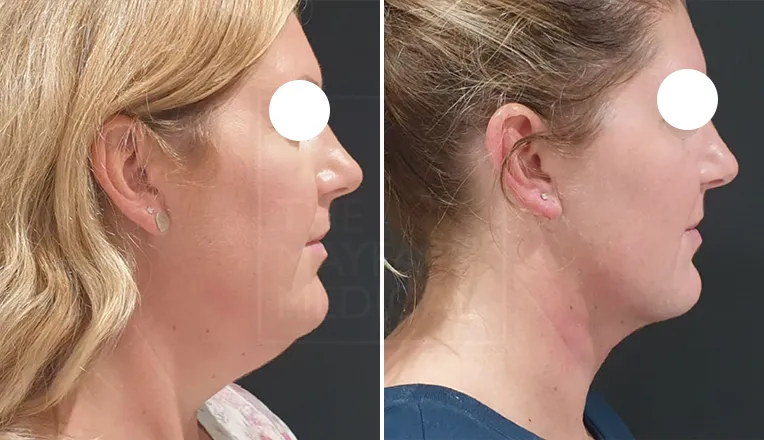 Flank liposuction is a cosmetic surgical procedure that is performed to remove excess fat from the sides of the body, commonly known as "love handles" or "muffin tops". If you're tired of struggling to find the right outfit due to love handles or muffin tops, you may want to consider a patented fat-removal treatment.
Liposuction of the Thighs (Legs)
Thigh liposuction is a cosmetic surgical procedure that involves removing excess fat from the inner and outer thighs. This procedure targets fat accumulation in areas such as the saddlebags and inner thighs, or outer thighs, which can be removed using cannulas inserted beneath the skin.
Knee liposuction is a cosmetic procedure that removes excess fat from the inner or outer areas of the knee. It is a safe and effective option for those who want to improve the contour of their knees and enhance their overall appearance
Gynecomastia, or Male Breast Liposuction
Gynecomastia is a condition that causes the breast tissue in males to become enlarged. Liposuction can be a treatment option for gynecomastia, particularly in cases where breast enlargement is primarily due to excess fatty tissue.
Your liposuction treatment journey starts with the first step scheduling a consultation with one of our expert liposuction surgeons.
During this consultation, you can discuss your desired outcomes and explore what is achievable based on your current body shape, skin quality, and fat levels. The surgeon will also conduct a detailed conversation about the potential risks and complications of the procedure, as well as the post-operative recovery phase.
If the surgeon determines that you are a suitable candidate for the procedure, we offer a two-week reflection period before deciding to proceed with surgery. During this time, you can discuss any further questions or concerns with your surgeon and take as much time as necessary to make an informed decision.
After the consultation, we will assign you a dedicated patient coordinator who will be your primary point of contact if you decide to proceed with liposuction surgery.
Pre-Operative Consultation
To ensure the safety of our patients, we follow strict patient selection criteria. After your consultation, your past medical history will be reviewed, and our physician or preoperative nurse will select any necessary pre-operative tests, most of which are routine blood tests.
The surgeon will also discuss the risks and complications associated with the procedure and the post-operative recovery phase. Additionally, you will receive guidance on any precautions that should be taken in the days or weeks leading up to your liposuction procedure.
When you come in for your procedure, please arrive an hour before the scheduled surgery start time for admission. A nurse will check your blood pressure and other relevant vitals. You'll also meet with your anaesthetist and surgeon, who will make the final mark-ups.
The surgery is simple and typically lasts one to three hours under general anaesthetic. The procedure involves inserting a cannula into the area of the body where fat will be removed. The tube is then moved back and forth to break down the fat, and high-pressure suction is used to remove the fat cells from the body. The incision sites are small, typically only a few millimeters, and scarring should be minimal.
After the procedure, you will spend two to three hours in our ambulatory recovery rooms, depending on the size of the procedure. Once our specialized nursing team determines that you have fully recovered and are safe to return home, you can leave the Clinic with a friend or family member.
After your procedure, you can contact our dedicated on-call nursing team 24/7 for any questions or concerns. They are specialized in pain management and will prioritize your comfort during the immediate post-operative phase.
We recommend taking several days of complete rest following the treatment and wearing a compression garment to support healing and comfort while redistributing remaining fat cells in the treated area.
We request that you schedule an appointment with our nursing team one week after surgery to review your incision sites. To ensure adequate healing time, we suggest taking at least a week off from work. We also recommend avoiding UV light for 2-4 weeks to facilitate the scarring process.
By the end of 3 weeks, you should start feeling like yourself again. Finally, we recommend that you schedule a post-procedure check-up with your surgeon six weeks after your surgery to ensure that your recovery is complete.
Like with any surgical procedure, there is always a possibility of risks and complications. By taking these precautions, you can significantly increase the chances of a successful liposuction. Here are some of the possible risks and complications of liposuction:
Pain and discomfort: Some pain and discomfort can be expected after the procedure, which can be managed with pain medication.
Loose skin: If the skin has poor elasticity, it may not conform tightly to the new contours of the body after liposuction. In this case, a tummy tuck may be necessary to remove excess skin.
Scarring: There may be some scarring at the incision sites, although they are usually small and inconspicuous.
Infection: There is a risk of infection at the incision sites, which can be treated with antibiotics.
Fluid accumulation: Fluid accumulation can occur after the procedure, which can be treated with drainage
Your surgeon will provide guidance on how to prepare for the liposuction procedure, as well as offer instructions on how to take care of yourself during the pre, during the procedure and post-operative recovery period. Read our FAQ section for more information.
Our Expert Liposuction Surgeons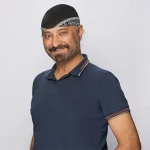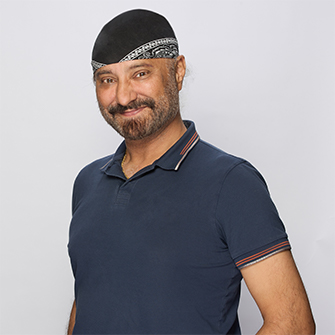 Specialist in Cosmetic Dermatology and Lipo Sculpture
Bsc(Hons), MRCGP, MBCAM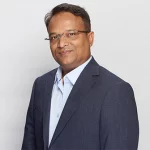 Aesthetic & Vaser Practitioner MBBS, MRCS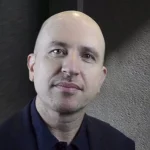 Surgeon with a Master in Aesthetic Surgery
Liposuction Before and After Results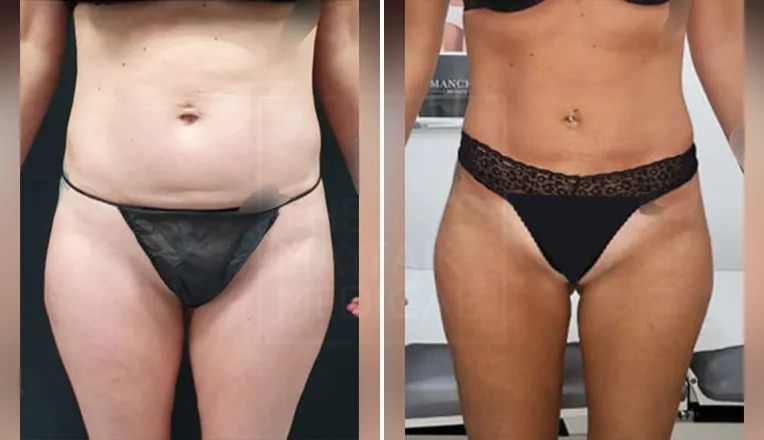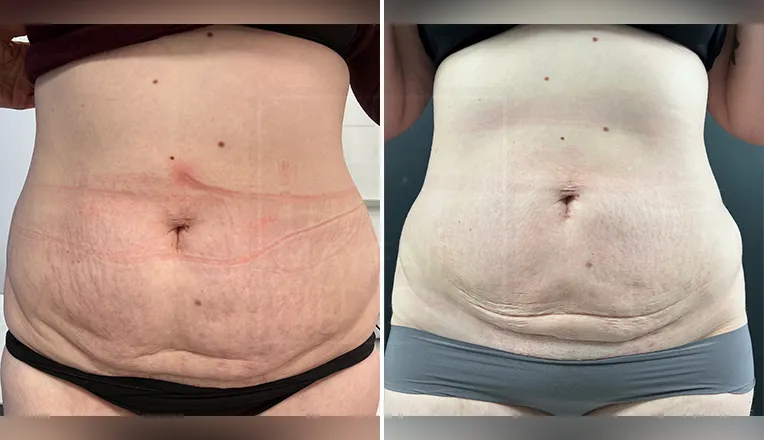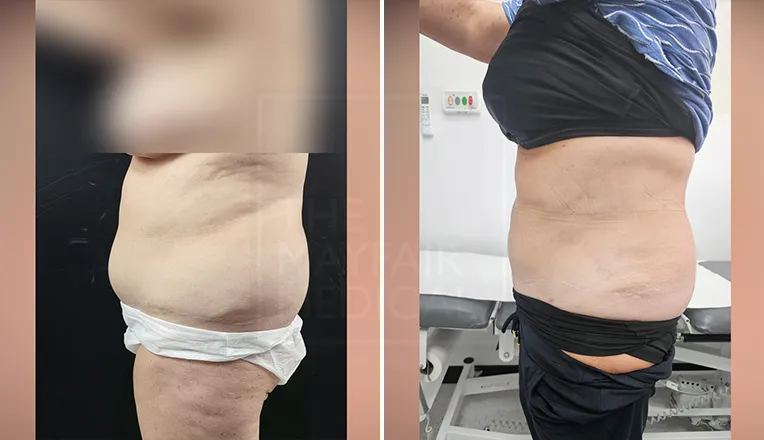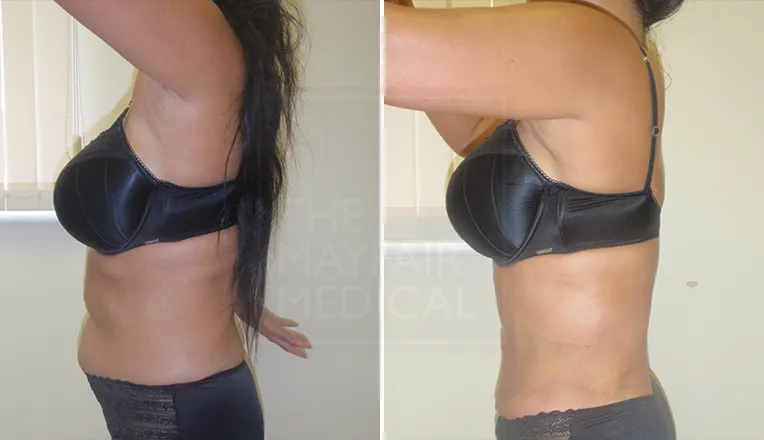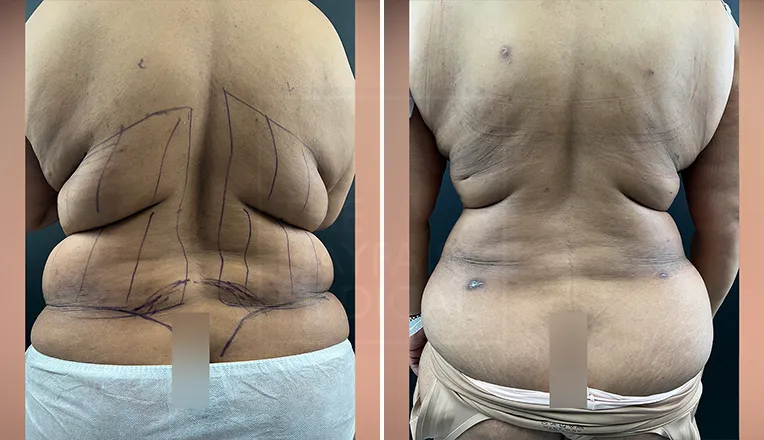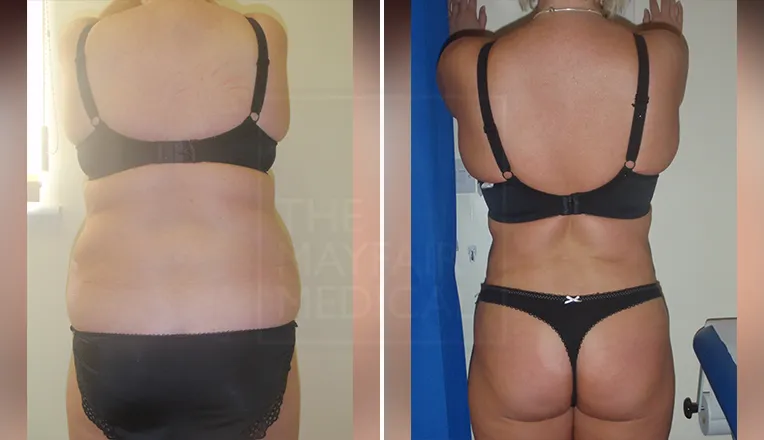 Book a Free Video Consultation